Here's What To Expect From The iPad Pro 3 Ahead From Its Release
Cameron
A few weeks from now it will finally be September. With that, we will get to see the 2018 iPhone lineup and other tech gadgets from Apple. Among those "other tech gadgets" is the highly anticipated iPad Pro 3 (aka iPad Pro 2018).
So, what will be its specs and features? How much will it cost? Is it for a fact that it will be released next month? Let's find out.
It Will Be Taking Inspiration From The iPhone X
When it comes to the design, it will be similar the iPhone X where it features an all-screen display (except for the notch) with rounded edges.  This is all thanks to a report made earlier this month about two blue icons named "HLSipad" and "HLSipad2" found on the iOS 12 Beta 5 firmware.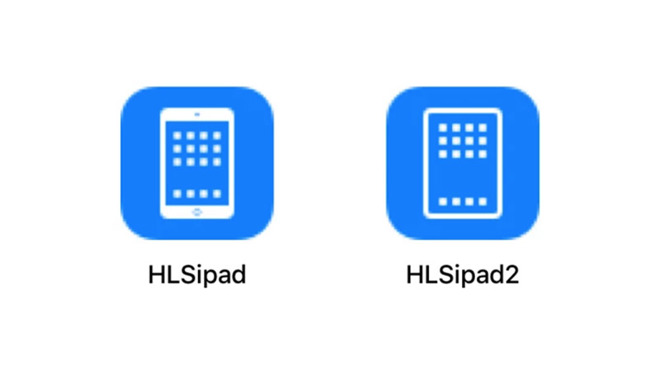 As you can see, the icon on the left has thicker bezels on the top and bottom, rounded corner, and has a physical Home Button. On the other hand, the icon on the right features an all-screen display, rounded corners and doesn't have a physical Home Button which suggests that it could feature an in-display Home Button instead.
In fact, just a few days ago, a report was made stating that this year's model will feature a sleeker front panel and will utilize a new 18-watt USB-C charger. However, there was no information about whether it will feature Face ID or not, which is a feature found on the iPhone X. There were previous reports suggesting that it will come with Face ID.
The Display
As you may already know, there will be two variants released. For the smaller version, it will be 10.5/11 inches, while the bigger one will be sporting a 12.9-inch screen.
The Processor
The 2017 models were packed with the A10X Fusion chip which is a modified version of the A10 Fusion. For this year's models, we're expecting it to be powered by the A11X Bionic chip.
The Price Tag
Based on previous reports, well, the smaller version is speculated to have a starting price of $649, while the larger version will start around $799. But given that there are no official announcements from Apple, it's best to take this information with a pinch of salt.
The Release Date
Earlier this year, the Cuppertino company released its 9.7-inch iPad back in March. Last year, its predecessor was also released on the same month.
With that, it was already highly expected that the upcoming iPad Pro 3 models will also follow the same release date of its predecessors which is on June. But sadly, there was no sign of them at all.
Right now, reports are pointing towards September and October. In fact, back in July of 2018, five regulatory filings of new iPad models in the Eurasian database were spotted.
So, what do you think? Will it really take inspiration from the iPhone X in terms of design? Will the said devices be released next month? How much do you think the iPad Pro 3 will cost? We would like to hear your thoughts and opinions in the comment section below.
https://www.73buzz.com/what-to-expect-ipad-pro-3/
Share This Post