Top 5 Wedding-Worthy Oscar Red Carpet Gowns For This Year
Purnima Gupta
The Oscars have been announced for the year 2018. The red carpet of the Oscars looked like one classy affair for gown lovers. This year's red carpet saw some of the most classic and mesmerizing Hollywood gowns, which were almost ready to wear on a wedding.
At Oscars this year, gowns in light hues such as whites, off-whites, faint pinks were worn by the leading actresses like Margot Robby, Elisabeth Moss, and Kristin Cavallari. Embellishments, laces, cuts, and motifs on the gowns were quite inspirational too. With such beauties on the carpet, we are deliberately taking a cue for the latest wedding style.
When it comes to weddings, women like to wear something which blends both tradition and exclusivity, together. Wedding style though is quite personal, but women prefer to wear gowns with classic cuts, style, and colors. Something which makes the woman of the day look breathtakingly beautiful. So, here we are suggesting some of the most scintillating yet unique Oscar gowns for you to copy for your wedding.
Margot Robbie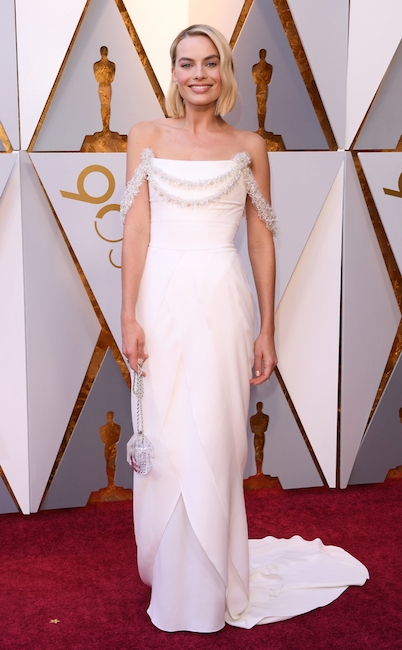 She walked the red carpet in a Chanel gown. Slightly off-white in color with an interesting design for the shoulders. This gown can make anyone look like a fairy queen in real. A fine front cut in the layer of the gown, at the bottom, gave a perfect finish to the ensemble.
Elisabeth Moss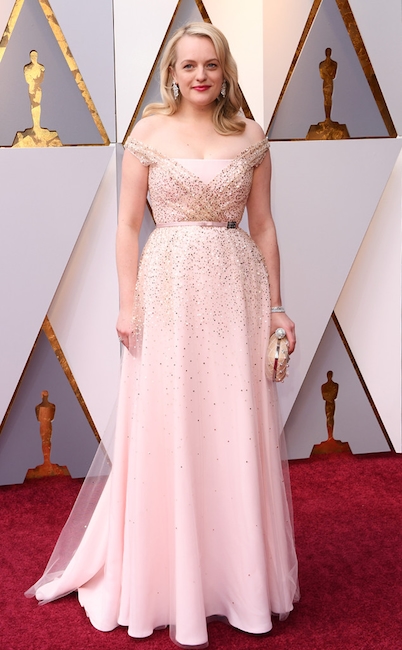 Elisabeth went for a gown with an innovative off-shoulder cut at the shoulders. This gown is in faint pink with sprinklers and a thin belt for the waist. We recommend this gown for women looking for less drama and more class.
Erin Lim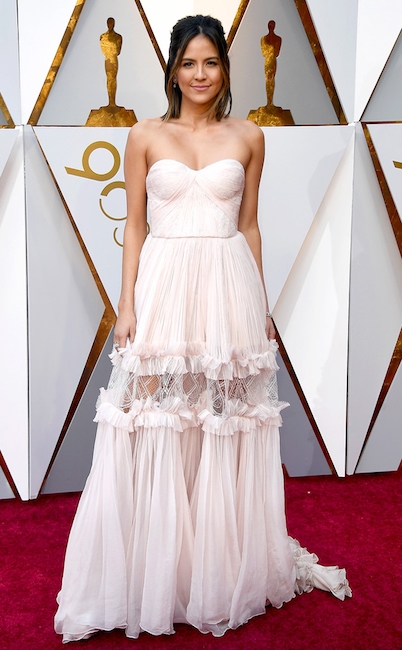 Erin Lim chose a faint white gown with innovative frilly details at the bottom. The gown is sans the shoulders while stressing more on the bustier in the upper section. It can be a perfect pick for that beach wedding or a tropical extravaganza.
 Mira Sorvino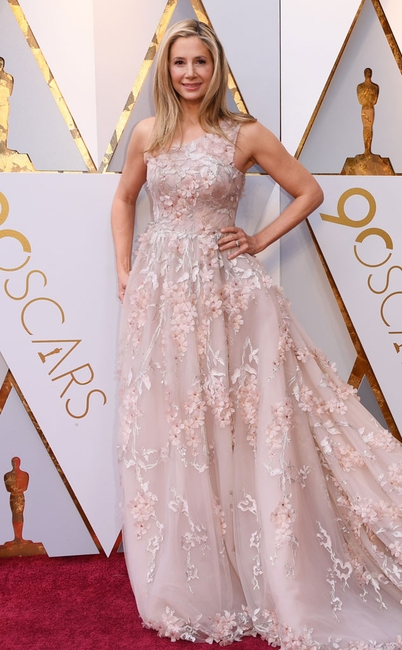 Mira Sorvino walked down the red carpet in the faint pink gown with floral detailing. This gown can make any wedding aspirant look mesmerizingly beautiful on the D-day.
Camila Alves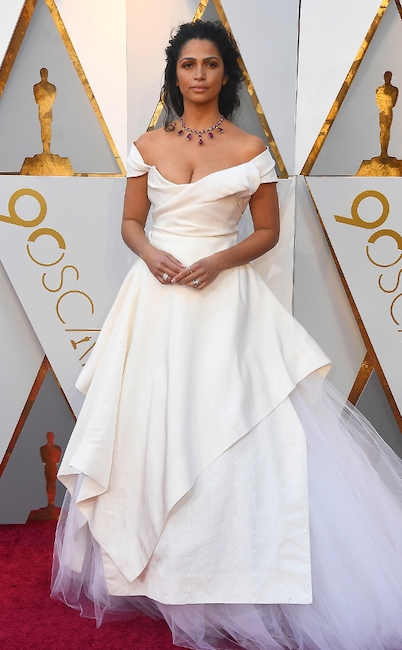 Camila Alves chose a Vivienne Westwood gown in pure white, it was completely one-of-a-kind. The off shoulders with a cut that moderately displayed her cleavage. A blend of layers and tulle can be a perfect pick to create a dramatic look for any bride-to-be.
Image Credits: 1-5
https://www.73buzz.com/top-5-wedding-worthy-oscar-red/
Share This Post