Top 5 looks of Priyanka Chopra You Just Can't Miss Out
Purnima Gupta
Priyanka is an actress who makes heads turn wherever she goes. Be it Hollywood or Bollywood she rules the roost!
One of the main reasons why Priyanka is a head turner is because of her unique sense of style that, she portrays on and off screen. Not only her acting skills have won her many accolades but her successful stint in Hollywood is exemplary for actors of her caliber. Priyanka Chopra's recent engagement with famous singer Nick Jonas has made Priyanka Chopra, one of the most gossiped celebrities in the social circuits of the Hollywood.
What makes Priyanka Chopra an attractive Indian diva in Hollywood? Let us try to hack this secret through her looks which she likes to sport.
Dressed up in a J. Mendell dress in nude pink color with a petal-shaped slit in front and a turtleneck, Priyanka Chopra makes her appearance look special by keeping it classy and feminine. No loud make-up, straight shiny hair and a super-fit body to carry off a dress so well – is what makes Priyanka Chopra exclusive.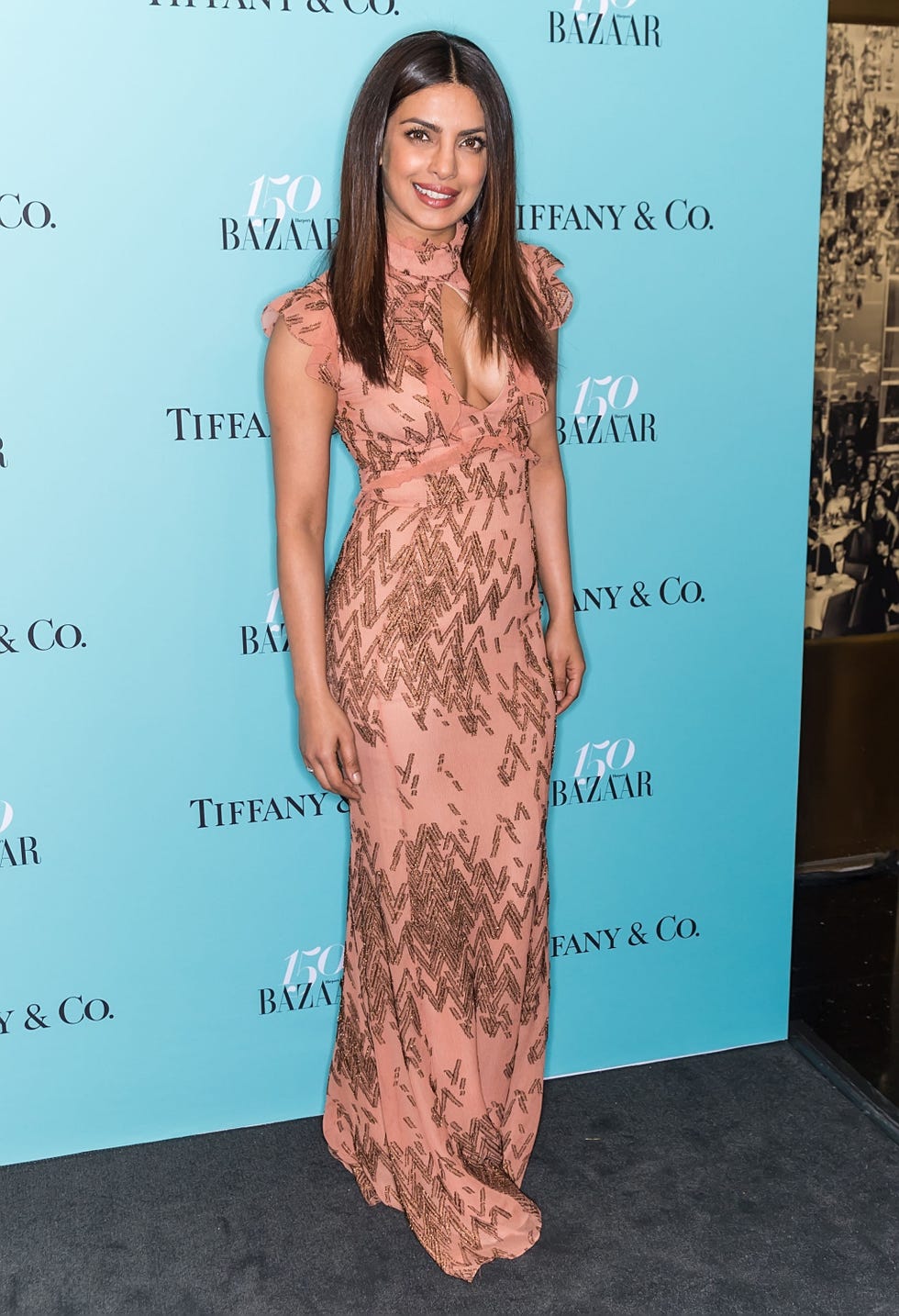 This is one of the red carpet looks, which Priyanka sported effortlessly and some of the early looks when she made her Hollywood debut. An off-shoulder dress in pink and white with fish-tail cut and a side-swept bun, made Priyanka Chopra look like a goddess here.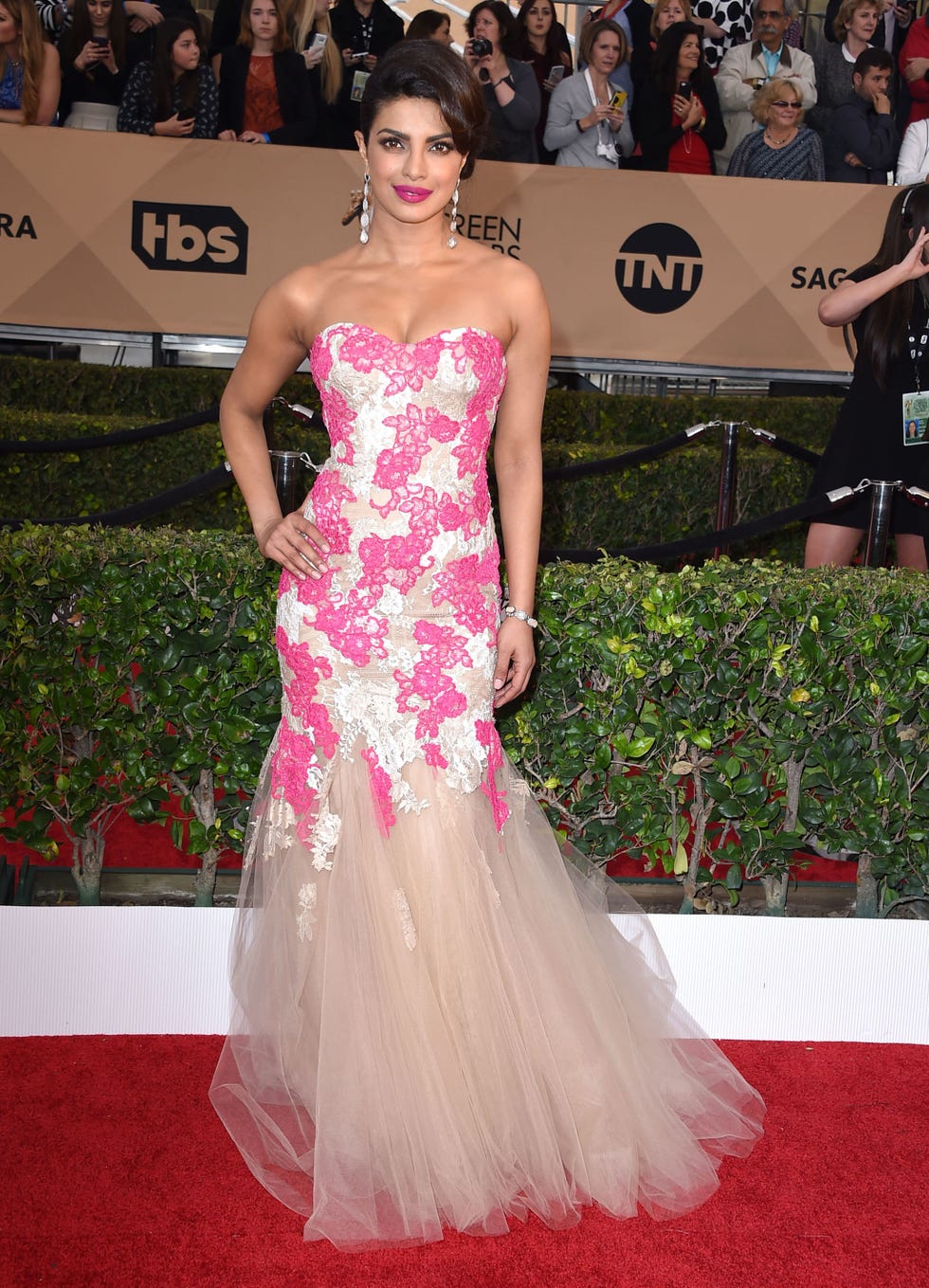 An earthy rust dress with a black blazer, who can get this innovative with style other than Priyanka Chopra? Here, she looks ten on ten and those beach waves in walnut color are just icing on the top.
One more off-shoulder dress in mulberry purple color with a waist belt. In this one, Priyanka Chopra seems like a queen who is there to slay the fashion brigade. Her hourglass figure just accentuated what she wore further.
Who can look so sexy in a formal skirt-blazer look? Of course, Priyanka Chopra! In this ice blue number, Priyanka Chopra just made a style statement and creates an oomph factor with those bustier shaped cuts. We simply loved what she showed to the world here.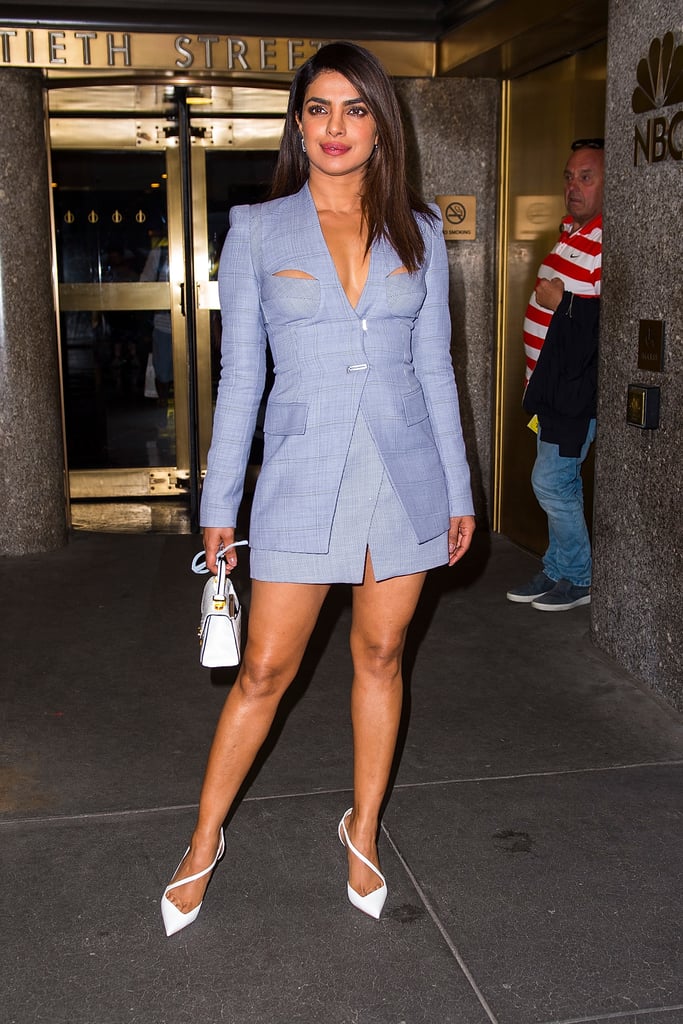 What do you think looked best on Priyanka Chopra, tell us now and leave comments below.
https://www.73buzz.com/top-5-looks-of-priyanka-chopra/
Share This Post