Sony News: Sony Patents Touchscreen Gaming Controller, RDR2 PS5-Ready By 2020
Cameron
Gather around, Sony fans. We got your weekly dose of PlayStation 5 news for you. This time around, we have two news pieces for you.
Firstly, a gaming controller filed by Sony was spotted. The patent suggests that the controller may come with a touchscreen and better battery life.
The other news is related to the hottest open world Western game right now – Red Dead Redemption 2. Apparently, RDR2 could be ready for the PS5 and Xbox Two "Scarlett" platform by 2020.
The Sony Gaming Controller Patent
According to SlashGear, the patent first surfaced on Reddit over the weekend. The patent was filed last year and was published last month.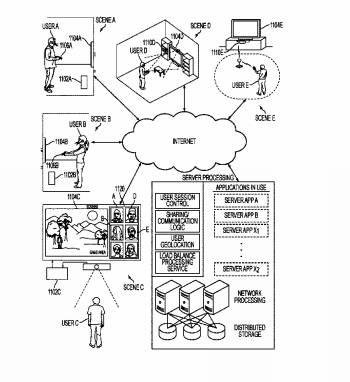 At the moment, tech enthusiasts are debating whether this is a new version of the DualShock 4 (PS4's controller) or if it will launch alongside the PS5. If this is intended for the PS5, does this mean it will end up being named as "DualShock 5"? Well, we can't tell with full accuracy, because we're not even sure if it will be named "DualShock 5".
Take note, last month, on an interview with Financial Times, Sony CEO Kenichiro Yoshida declined to "formally" name their upcoming hardware as "PlayStation 5". This in return sparked speculations whether the PS5 will be called "PS5" or not.
The controller itself doesn't seem that much different from the currently available DualShock controllers. The patent suggests that the controller will have better battery life and a touchscreen which is stated to be "a touchscreen defined along the top surface of the main body between the first extension and the second extension."
Red Dead Redemption 2 Coming To PS5 And Xbox Two Platform?
According to Express, a new online "source" claims that an RDR2 upgraded for the upcoming PS5 and Xbox Two could be ready by 2020.
Unfortunately, the report didn't say who or where this "source" came from. The only clue revealed by the article is that this rumor didn't come from either Sony or Microsoft, so it's best to take this with a pinch of salt.
But if we think about it, 2020 is the arguably the most popular expected release date for both the PS5 and Xbox Two. So by the very least, it does go in line with the rumors. But still, without any official announcement or confirmation, it's better to take everything with a pinch of salt.
What are your thoughts and opinions about the gaming controller patent? What about RDR2 being PS5 and Xbox Two-ready by 2020?
https://www.73buzz.com/sony-news-sony-patents/
Share This Post