Redmi Note 5, Redmi Note 5 Pro Launched: Specs, Features, Camera, Price, and Availability
Harsh Soni
Xiaomi has launched Redmi Note 5 and Redmi Note 5 Pro in India. The much awaited India's all-rounder is now official. Pro version of Redmi Note 5 touted as the "India's camera beast" featuring a vertical dual camera. Here are the details about specs, features, camera, price, and availability of the smartphones.
Design
Xiaomi Redmi Note 5 and Redmi Note 5 Pro features a 5.99-inch FHD+ 18:9 display with 2160 x 1080p resolution. Both the flagships have 12.5 percent more display area compared to its predecessor. Both Xiaomi flagships come with premium metal body boasting Tapered back cover. Xiaomi Redmi 5 and Redmi 5 Pro is the thinnest Redmi Note ever, as per the Xiaomi.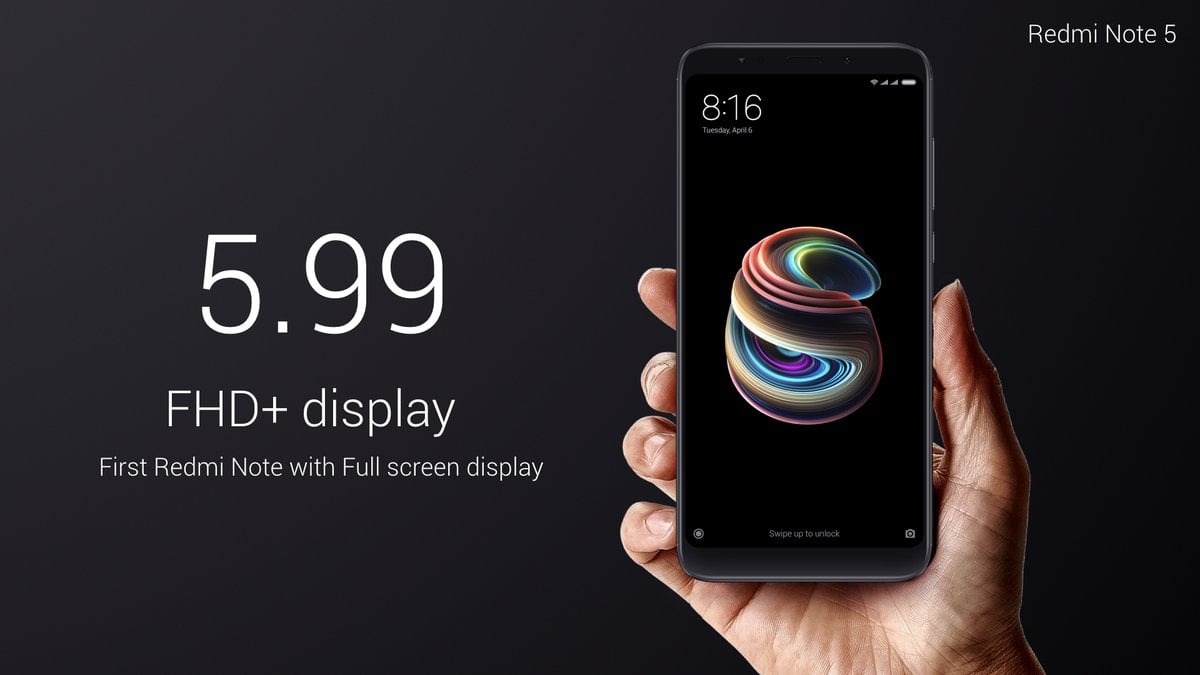 Camera
Redmi Note 5 has amazing Low light performance, which is significantly better than Redmi note 4.  The smartphone features a 12-megapixel back camera with f/2.2 aperture and also comes with a 5-megapixel front camera with LED light, Beautify 3.0, and 1080p video recording at 30fps.
On the other hand, Xiaomi Redmi Note 5 Pro has a vertical dual camera setup on the rear (with 12-megapixel + 5-megapixel sensors.) The dual cameras on Redmi Note 5 Pro work together in order to create a depth-of-field effect by blurring out the background and focusing on the subject. The dual rear cameras also feature Electronic Image Stabilization (EIS) for videos. Xiaomi has introduced a 20MP Sony IMX376 sensor with LED Selfie light, which can create the portrait selfies. Xiaomi claims that the front camera also has the low light selfies mode featuring IMX376 sensor.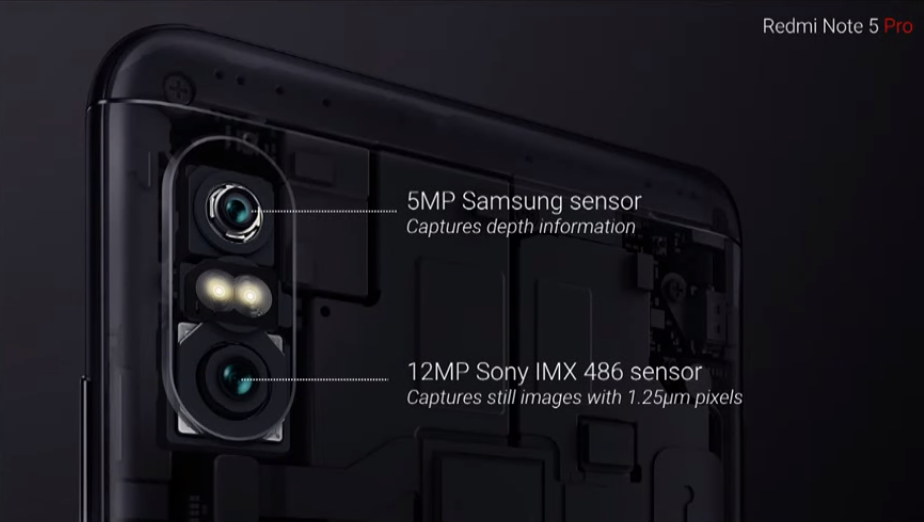 Apart from this, Xiaomi also launched Beautify 4.0 mode for the Redmi Note 5 Pro that works on both rear and front cameras of the smartphone.  The latest Beautify 4.0 mode intelligently identifies the skin type and comes with the HDR algorithm that enhances photos to deliver improved quality over the previous models in this range.
Specs, Features, and Price
Xiaomi Redmi Note 5 comes with the Corner gorilla glass and Snapdragon 625 processor, which will give great power efficiency and great thermal performance. There are two variants of Redmi Note 5 – 3GB RAM + 32GB storage, and 4GB RAM + 64GB storage. The tech giant has also designed a special charger exclusively for the Indian market. Xiaomi will ship the transparent silicon case free with the smartphone. The battery remains 4000 mAh and both the phones features Android Nougat with MIUI 9 on the top.
Xiaomi Redmi Note 5 Pro is the first device in the world to boast with Qualcomm Snapdragon 636 with Kryo microarchitecture, which is typically found on snapdragon 800 series. The device sports 6GB LPDDRX4X RAM that makes is 32% more power efficient. The pro version will come with only one internal storage option (64GB), and two RAM versions – 4GB and 6GB.  Xiaomi Redmi Note 5 Pro will also get the AI-based Face unlock feature, which will be added through OTA by the end of March.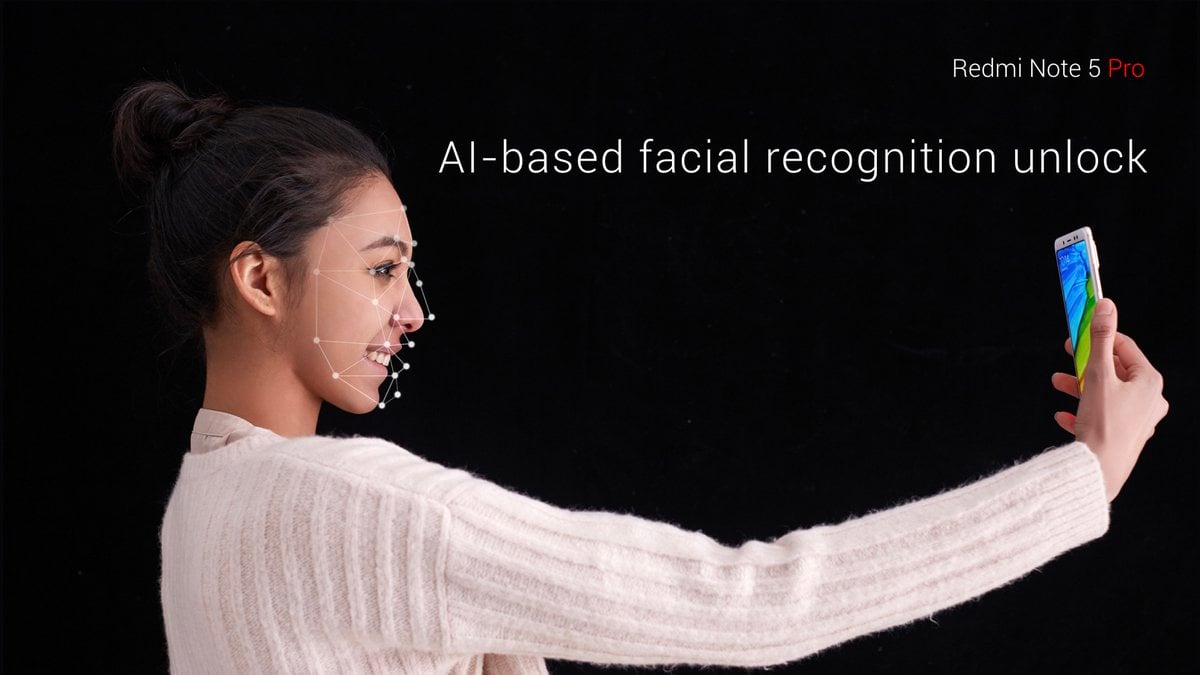 Price and Availability:
Xiaomi Redmi Note 5 –
3GB + 32GB- Rs. 9,999
4GB + 64GB- Rs. 11,999
Redmi Note 5 Pro-
4GB + 64GB- Rs. 13,999
6GB + 64GB- Rs. 16,999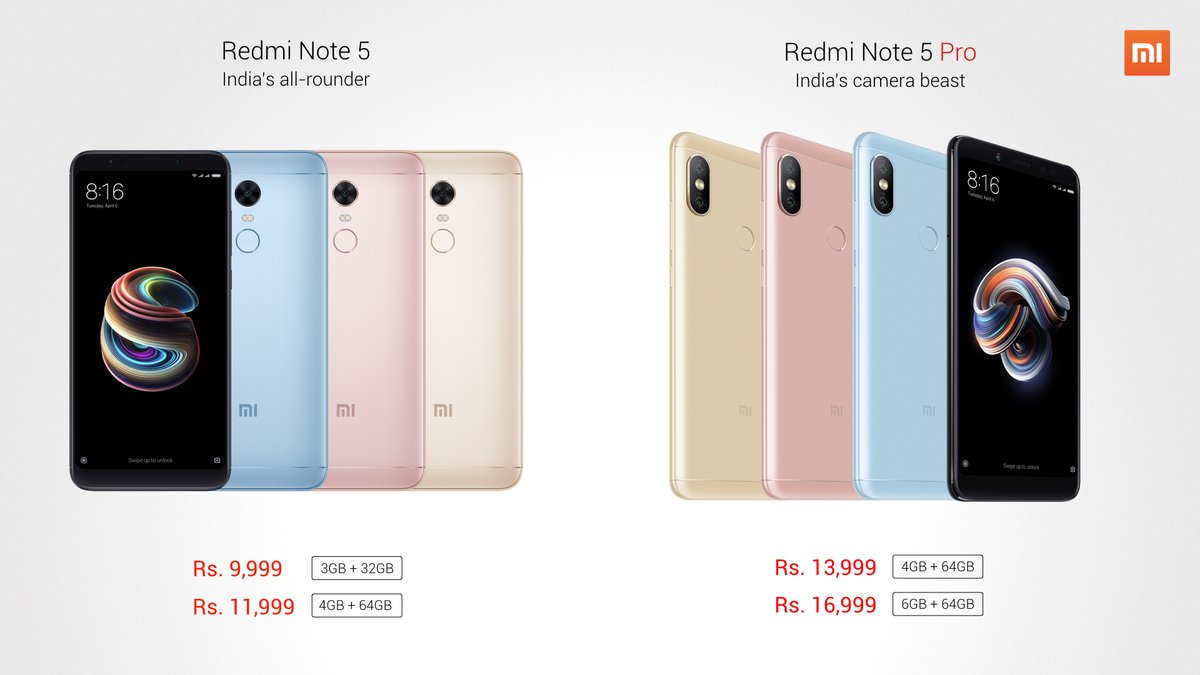 You can get the Redmi Note 5 and Redmi Note 5 Pro through Xiaomi's Home store, mi.com and Flipkart starting February 22. Both the smartphone flagships will also be available to Redmi outlets very soon. Reliance Jio giving Rs 2200 instant cashback and 100 percent additional data to Redmi Note 5, Redmi Note 5 Pro buyers. Xiaomi Redmi Note 5 and Redmi Note 5 Pro come in four color options which are black, gold, light blue and rose gold.
https://www.73buzz.com/redmi-note-5-pro-availability/
Share This Post