PlayStation 5 Possibly Codenamed As 'Erebus'; Specs, Features Divulged?
Maricris Jose
Numerous speculations and rumors about the PlayStation 5 release date are surfacing here and there. Though it's very hard to tell when the much-anticipated console will come out, it seems a bit of light was shed since its alleged codename was revealed.
PlayStation 5 Codename
According to VGR, Unreal Engine 4 seems to reveal the PlayStation 5 codename, as it was emphasized by ResetEra user named Gemüsepizza. The screenshot of the code contains a reference to something which is called 'Erebus.'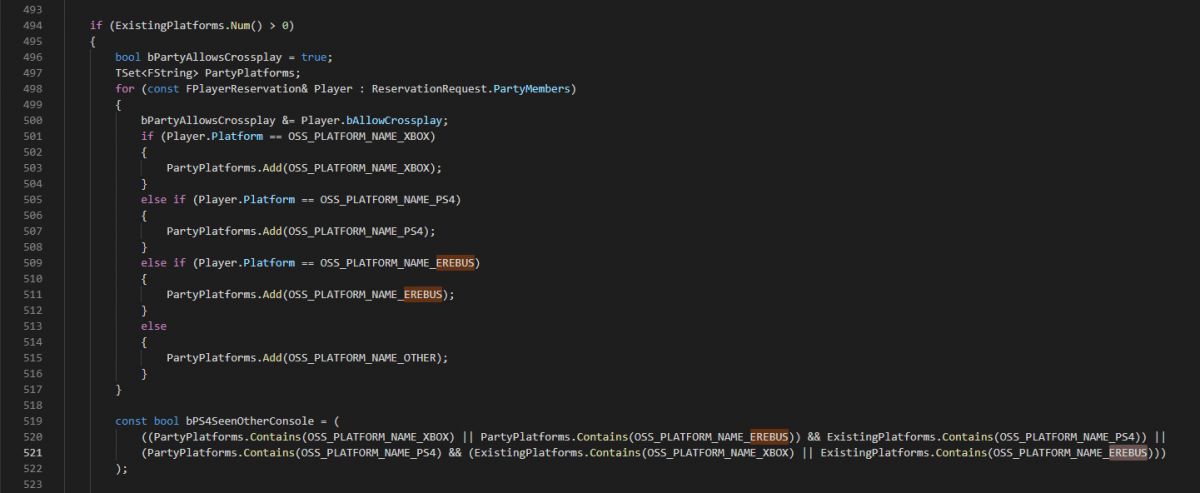 It is also worth pointing out that this is not the only case wherein Erebus is cited. This has made the gaming console enthusiasts believe that this will be the codename for the much-anticipated PlayStation 5. Despite that this could possibly be wrong; it still makes sense since the Japanese tech giant already utilized the names of Greek deities for their previous gaming consoles.
For some reference, Erebus is the god of darkness in the Greek Mythology. This god was the first among the five siblings. Seeing that the PlayStation 5 will be the fifth PS console in a row, this could possibly Sony's hint for its moniker.
Taking a look back in the past, Sony has named the PlayStation 4 Orbis, while its Virtual Reality version has been called Morpheus. Moreover, the God of War is a PlayStation-exclusive game, and this is also about the Greek mythology. With that, it somewhat makes sense that PlayStation 5 receives the Erebus codename.
In contrary, Critical Hit stated in its article that Epic's Arjan Brussee, who is formerly off ill-fated Boss Key revealed that Erebus is the moniker of the Switch version of Fortnite before it was launched. But then, there were inconsistencies since Erebus isn't listed as a video game. Instead, it was referred to as a platform, and it could just be a technique to deflect.
Whether Erebus is really the codename for PlayStation 5 or not, it's almost sure that the next-generation Xbox and PS consoles are already in development right now. With that being said, there's a possibility that these gaming devices will make their first appearance next year, with a year after possible release.
PlayStation 5 Specs and Features
As for the PlayStation 5 features and specs, The Sun has reported that top analyst Hideki Yasuda promises that the upcoming gaming console from the Japanese tech company will be a "high-performance machine". Aside from that, the device will flaunt "high-end computer graphics".
Additionally, there were also talks stating that the PlayStation 5 will sport game-streaming tech. This piece of technology will let the PS5 users stream video games over the internet similar to a movie or TV show. This could possibly be a major setback to Microsoft, which is by now working on an Xbox Two console, which is anticipated to be released much later.
In the case we're lucky enough, there's a possibility that we can see the PlayStation 5 on shelves before the year 2019 Christmas arrives. Nevertheless, if the Japanese tech company is really facing some problems and issues, the PS5 launch may be delayed for either 2020 or 2021. Always stay tuned for further details about the upcoming console because we will surely keep you updated.
https://www.73buzz.com/playstation-5-possibly-erebus/
Share This Post