NVIDIA To Launch GTX 1080 Ti Like Mining GPU For Cryptocurrency Miners
Harsh Soni
NVIDIA is reportedly preparing to release a new GPU dedicated to cryptocurrency mining. The word from the GPU grapevine reveals that Nvidia will soon be launching new dedicated graphics cards which will be similar to GTX 1080 Ti.
The rumor is coming from Crypto Mining Blog, which claims that NVIDIA is going to release new graphics cards based on the firm's GP102 GPU with one specific board mentioned which is coming from Inno3D. The GP 102 GPU has already been used in the Titan X, Xp cards, and GeForce GTX 1080 Ti.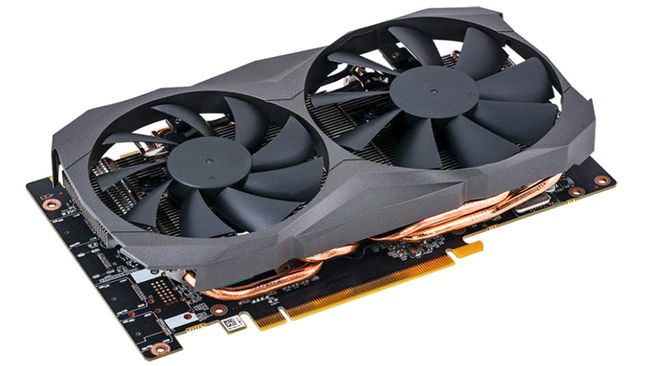 The upcoming NVIDIA card will use Inno3D's Twin X2 cooler design, with two fans and five heat pipes. No bracket for attaching to a mining frame is seen on leaked pictures, therefore as per the report, a standard PC bracket will be provided as an accessory.
The rumored P102-100 mining GPU from Inno3D will run with 3,200 CUDA cores and a base clock speed of 1582MHz. The upcoming mining GPU from NVIDIA will boast 5GB of GDDR5X video RAM and a TDP of 250W. For cooling, it will be using dual-fans and five copper heat pipes.
It should be noted that this will be a dedicated cryptocurrency mining card so there won't be any video outputs to connect the GPU up to a monitor. The upcoming GTX 1080 Ti-based crypto mining graphics card will be able to achieve mining hash rates of up to 47MH/s in Ethereum and 879H/s for Monero. The leak also notes that this information is coming directly from the manufacturer – although Inno3D doesn't state whether this is at stock clocks.
However, this information is still premature to consider officially but considering the trend of Crypto mining, there is the reason to believe that the mining cards will flood the market very soon. Do you think NVIDIAs new dedicated mining GPUs reports are true? Share your thoughts in the comments section below.
https://www.73buzz.com/nvidia-to-launch-gtx-1080-ti/
Share This Post