HMD Global's Nokia X Advertisement Reveals April 2017 Launch
Maricris Jose
The Nokia X was the tech giant's first attempt to produce an Android smartphone but it appears that it fails. But despite the failure, it seems that HMD Global will be bringing back the said handset on April 27.
Nokia X Background
It can be recalled that the Nokia X was already released way back in 2014. The 'real' Nokia brand released the smartphone featuring an Android (semi-Android, since it did not even have a support for Play Store) Operating System pre-installed.
Unluckily, during that time the phone did not make it up to the company's anticipations. Currently, the new home for Nokia phones which is the HMD Global is rebranding the same old smartphone. This is similar to what the company did to the old-school Nokia 3310. Based on some leaked details, the Nokia X won't be a leading machine; instead, it would just convey some midrange specs and features.
Nokia X Release Date
Based on the advertisement, HMD Global revealed that the Nokia X handset is slated to launch on April 27 in China. The photos that can be seen online show digital signposts that have silhouettes of two smartphones crossed against each other that form an X. The photo also reveals the launch date which is scheduled on the 27th of April.
Nokia X Specs and Features
When it comes to specs and features, there's still no available information as of this moment. But based on the photo it appears that the Nokia X sports a 2.5D curved display and a metal back. It can also be noticed that the metal body of the phone is also curved on the corners.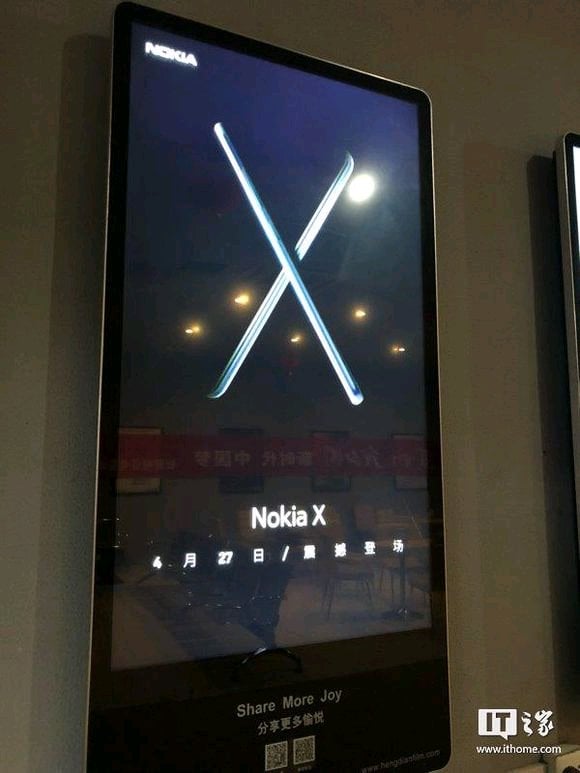 The release of the upcoming Nokia X is a huge surprise since no-one seems to have heard of it before until now. It seems that the HMD Global wanted to keep a tight lip until the phone's release date. Stay tuned for future updates regarding the Nokia X as we'll definitely keep you posted!
https://www.73buzz.com/nokia-x-release-date-specs/
Share This Post