LG Patents Foldable Phone Design Inspired By Surface Phone; Two Screens, Separate Batteries And Two Headphone Jacks Spotted
Jasper Valdez
This 2018, we've been provided with numerous hints as to what the future of smartphones is coming to. Majority of these clues point towards a more versatile form factor, the foldable display.
In the forefront of this current design, innovation is original equipment manufacturers such as Samsung, Apple, Lenovo, and more recently Microsoft with its 'Surface Phone' concept under the Project Andromeda initiative. However, if you think that those are the only companies in the running to create the first foldable phone then you should think again.
LG, a Japanese tech giant most notable for their contributions in the TV industry, has just made public a patented smartphone design employing the foldable screen technology. But what's different in this conceptual iteration, MSPowerUser says, is the presence of two screens, two headphone jacks, and double batteries.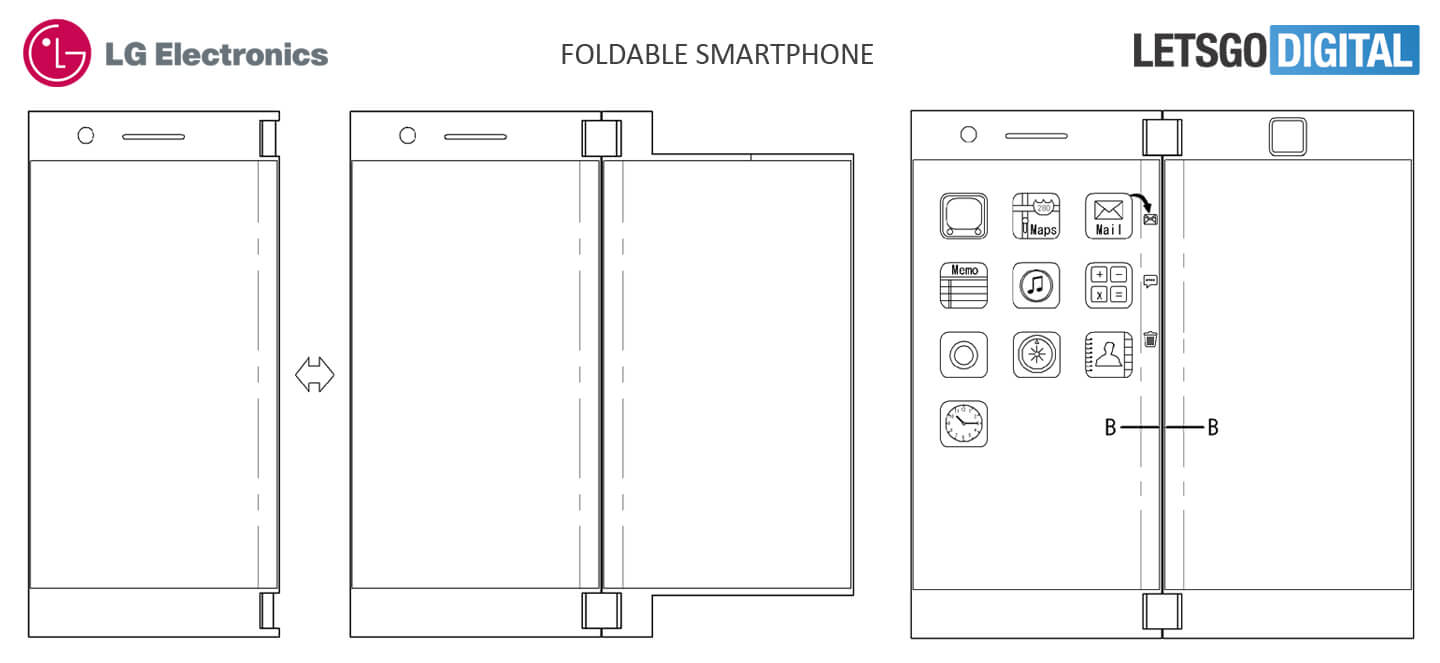 First filed in 2016, LG's foldable phone idea is a deviation from what we saw with previous design patent excellently demonstrated in the Surface Phone, which is single-user centric. According to Phone Arena, this patent, tagged as the 'Mobile Terminal,' was designed to cater to two people, making the sharing of a single device a possibility.
All of this is made possible by LG's employment of hinges placed strategically at the middle and bottom of the device, which allows for the main screen to the part in the center creating two individual displays when folded. As mentioned earlier, both housings are integrated with individual headphone jacks and two battery packs divided equally for each display. Aside from this, the handset has a book mode, giving users the ability to bend the screens inward and flip through it — as you would with a regular book. Also incorporated in the device are an in-display fingerprint scanner and front-facing cameras for each of the screens.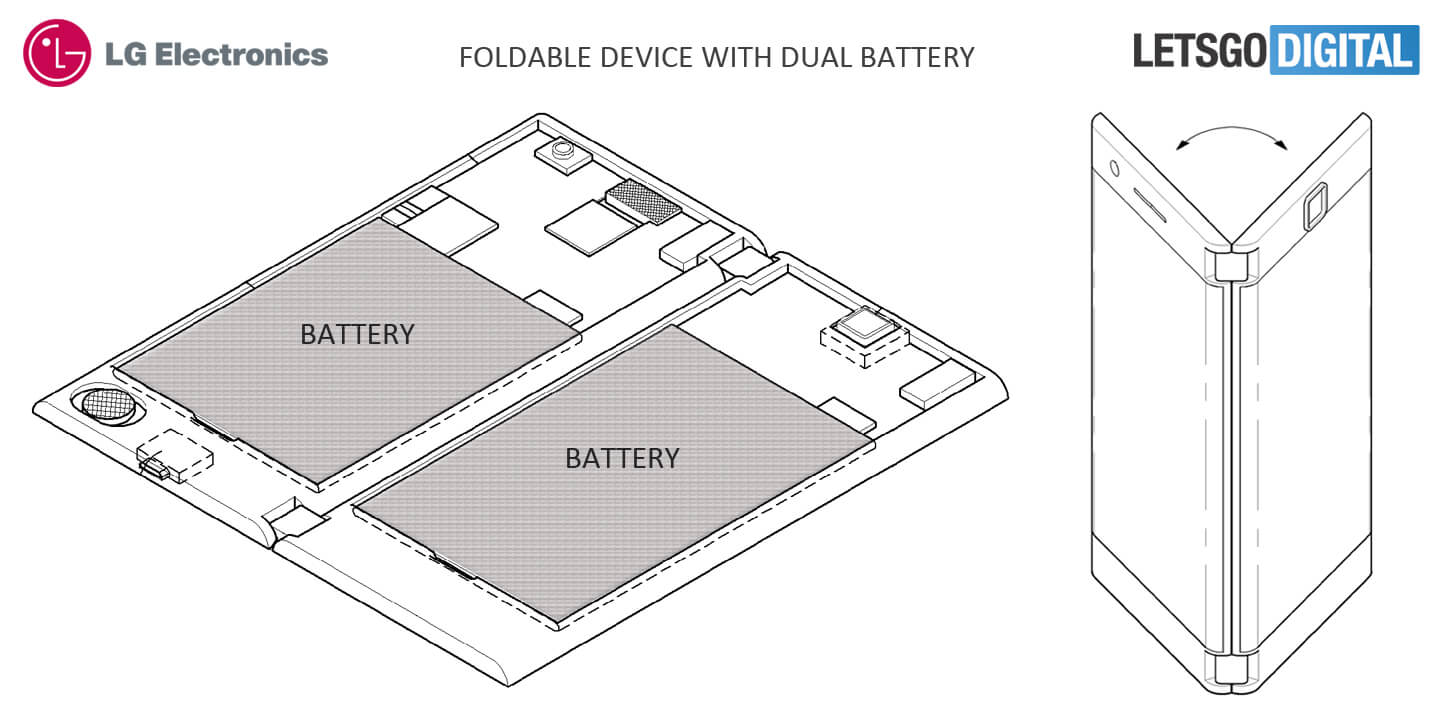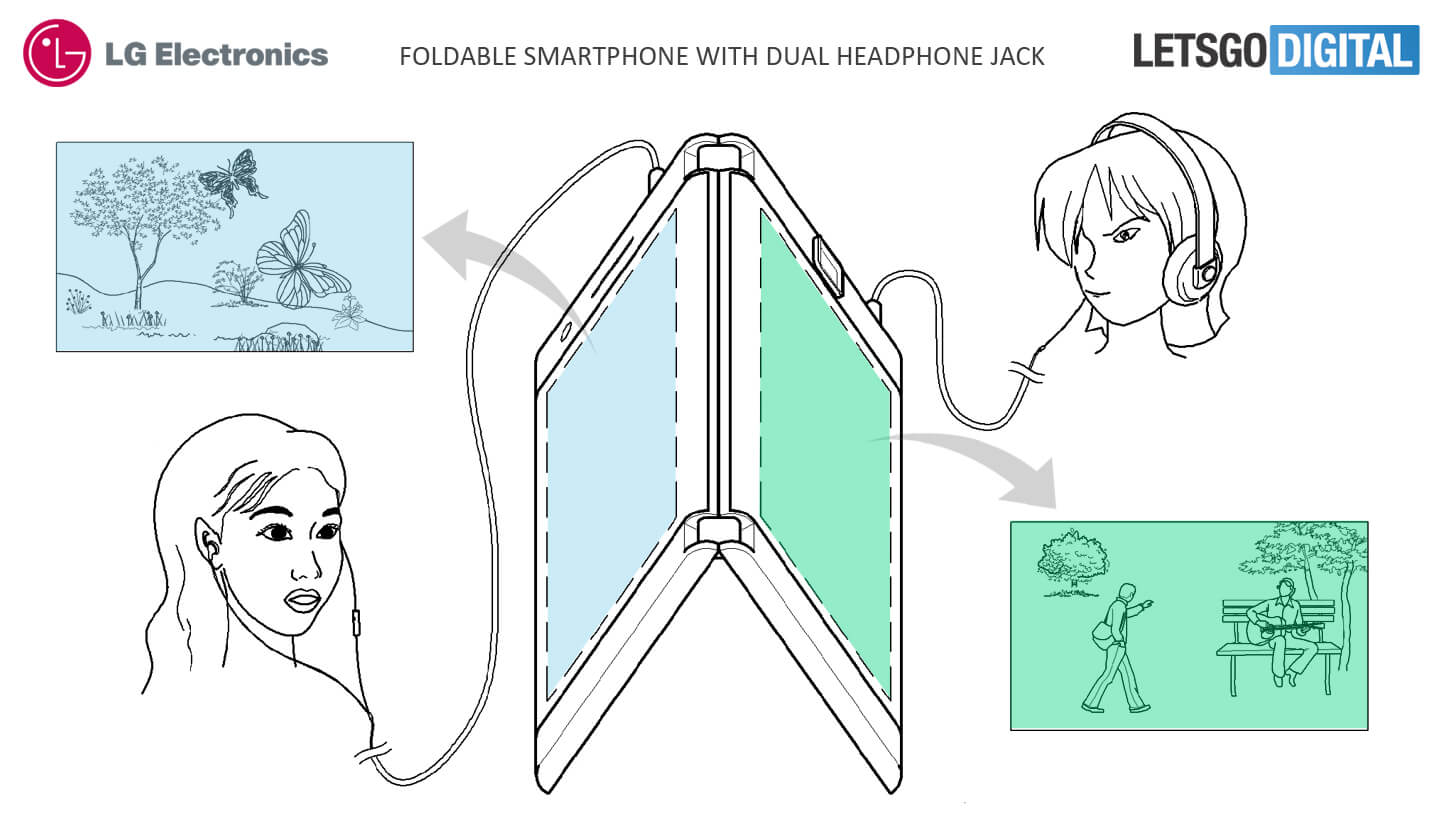 Along with the Surface Phone and the Galaxy X, LG's Mobile terminal is officially part of the foldable phone club, though yet to be made into reality. But whatever the case, it's still interesting to see the many ideas and concepts regarding the future of smart devices especially at this time when technology is evolving faster than we can anticipate.
Besides this, do you have any other ideas and news about the foldable phone from LG, Foldable iPhone or Microsoft's Surface Phone? If you do, please share it here with us by leaving us a comment down below!
(Via)
https://www.73buzz.com/lg-foldable-surface-phone/
Share This Post