Leaked Photos of DJI Mavic 2 and Mavic Enterprise Spotted
Cameron
Leaked images have been spotted online. The images depict the DJI Mavic 2 (with white branding) and Mavic Enterprise (with red branding), showcasing its design and add-on accessories.
The Leak Images
The images were posted online via Twitter by a person name OsitaLV.  As noted by OsitaLV regarding the Mavic Enterprise, it's based on the Mavic Pro 2 and the device can be mounted with some capable payload on top of it. Meanwhile, the camera looks different from other versions of the M2/MP2 which could mean its features optical zoom.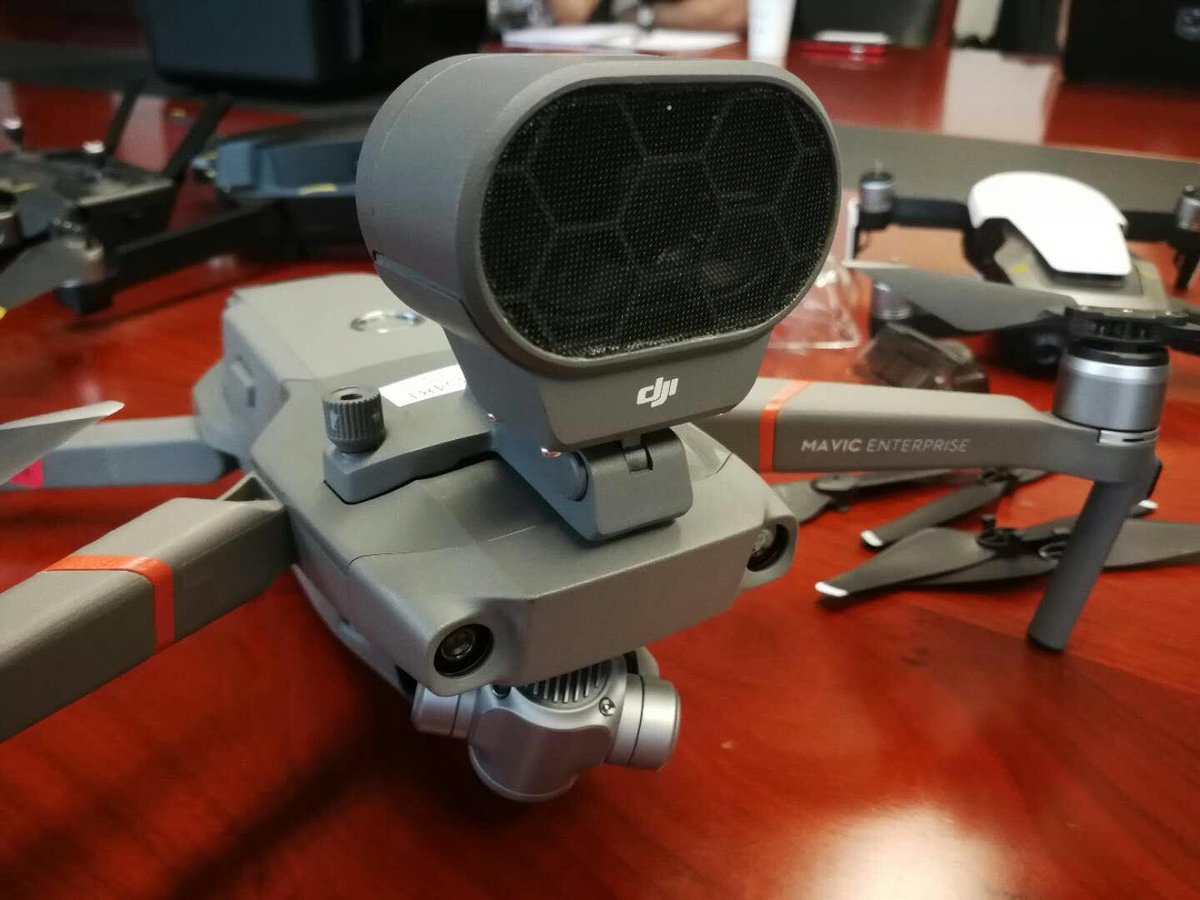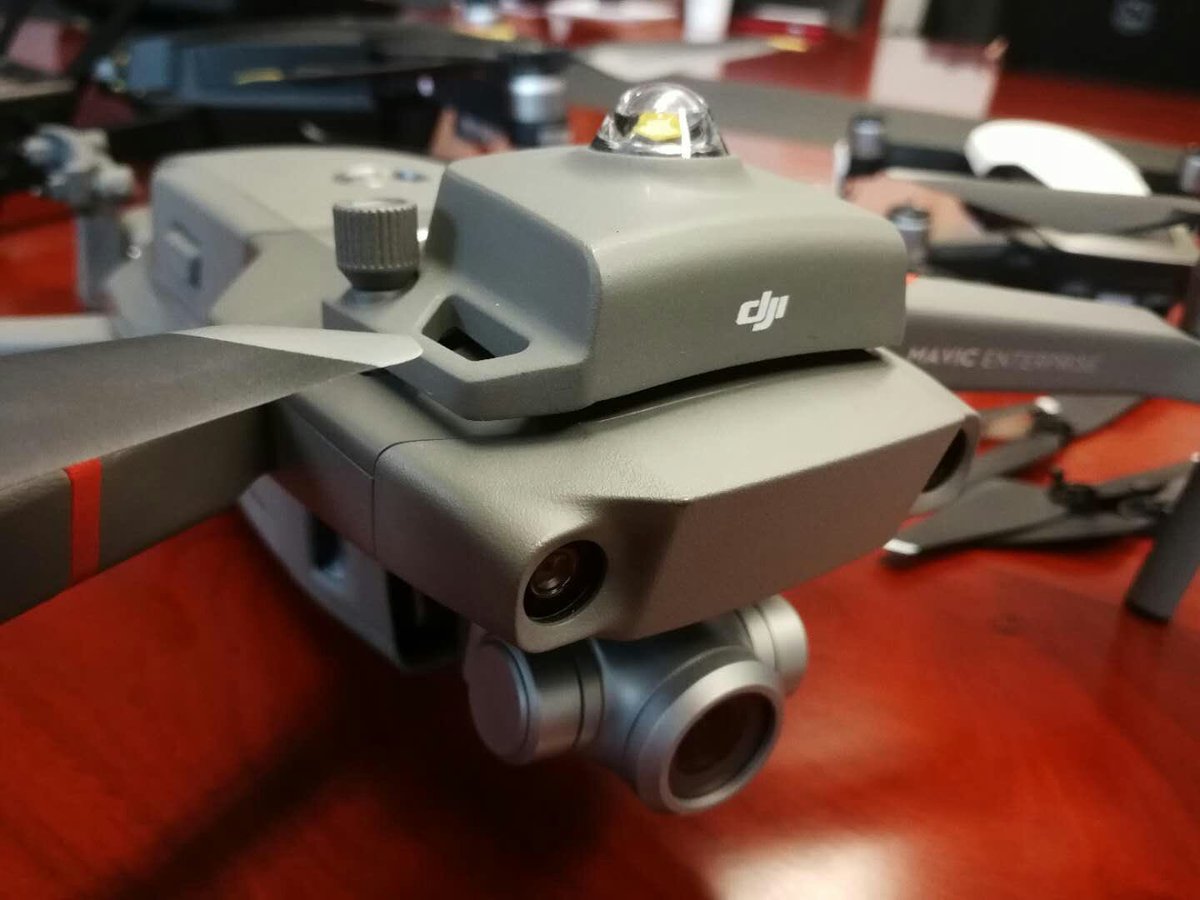 Examining The Photos
First, let's look at the two images featuring the Mavic Enterprise. On the first photo, we can see that its accessory is titled forwards/ backward and potentially also to the left/right. With this, a report suggests that this accessory could be:
Ultrasonic/radar attachment for 3D mapping of buildings/objects.
Large-scale ultra-sonic sensor for mapping.
Public address (PA) speaker system.
Enterprise air sampling system.
Farming crop sensor/analyzer.
On the second photo, it features a different accessory. This could be:
Infrared (IR) dome for receiving IR Signals.
Aviation strobe to allow night-flights.
Powerful IR LED which will provide illumination for night-photography.
The third photo features the Mavic 2 with a white branding. As you can see, the design is almost identical to the Mavic Enterprise.  Aside from color branding and the name printed on its left arm, the only obvious difference is the camera. With the previous model, its lens design is circular, while here it's quadrangular or square.
The Concept Design
Aside from the leaked photos, OsitaLV also posted a concept design. On the concept design, he mentions:
Mavic II
12 MP 1/1.7" CMOS
24mm f2.8-11
4K 60p 100 Mbps
H264 / H265
Quick Shot
Panorama
Mavic Pro II
20 MP 1/1.7" CMOS
24mm f2.8-11
4K 60p 100 Mbps
H264 / H265
Quick Shot
Panorama
Furthermore, he also listed:
Silence propellers
All-Direction VIO
Flight Autonomy 2.1
APAS 2.0
OcuSync 2.0
Release Date & Price
Coming this July 18, 2018, was supposed to be DJI's global event which is also rumored to be the unveiling event for the Mavic 2. However, it was postponed and the company didn't say when it would be rescheduled, but did suggest that it would be "in the not distant future".
As for the release date of the device, reports believe that it could happen in late July or August. On the other hand, regarding its price tag, the device is expected to start at $1299.
So what can you about the leaked images? Do tell us in the comment section below.
https://www.73buzz.com/leaked-photos-of-dji-mavic-2/
Share This Post