Jonas Brothers Posts New Photo On Instagram, Fans Speculate Come Back!
Purnima Gupta
Jonas brothers reactivated their account on Instagram starting January 2018. Fans instantly took to Twitter and started posting memes about a possible reunion. Jo Brother's have bee a popular band since 2005. The musician of the popular band, Ryan Liestman too posted a pic of Nick, Joe, and Kevin, quoted it as "Family Reunion."
Post the Instagram activity, the rumor mill is abuzz with reunion gossips. And why not when Jonas Brothers once ruled the hearts of the teens during those early Disney channel days. Soon after the first picture, band member Kevin Jonas posted another pic with Nick and Joe on his twitter account. The photo contained no caption. It just showed three of them in a discussion. The posted picture had black and white tones.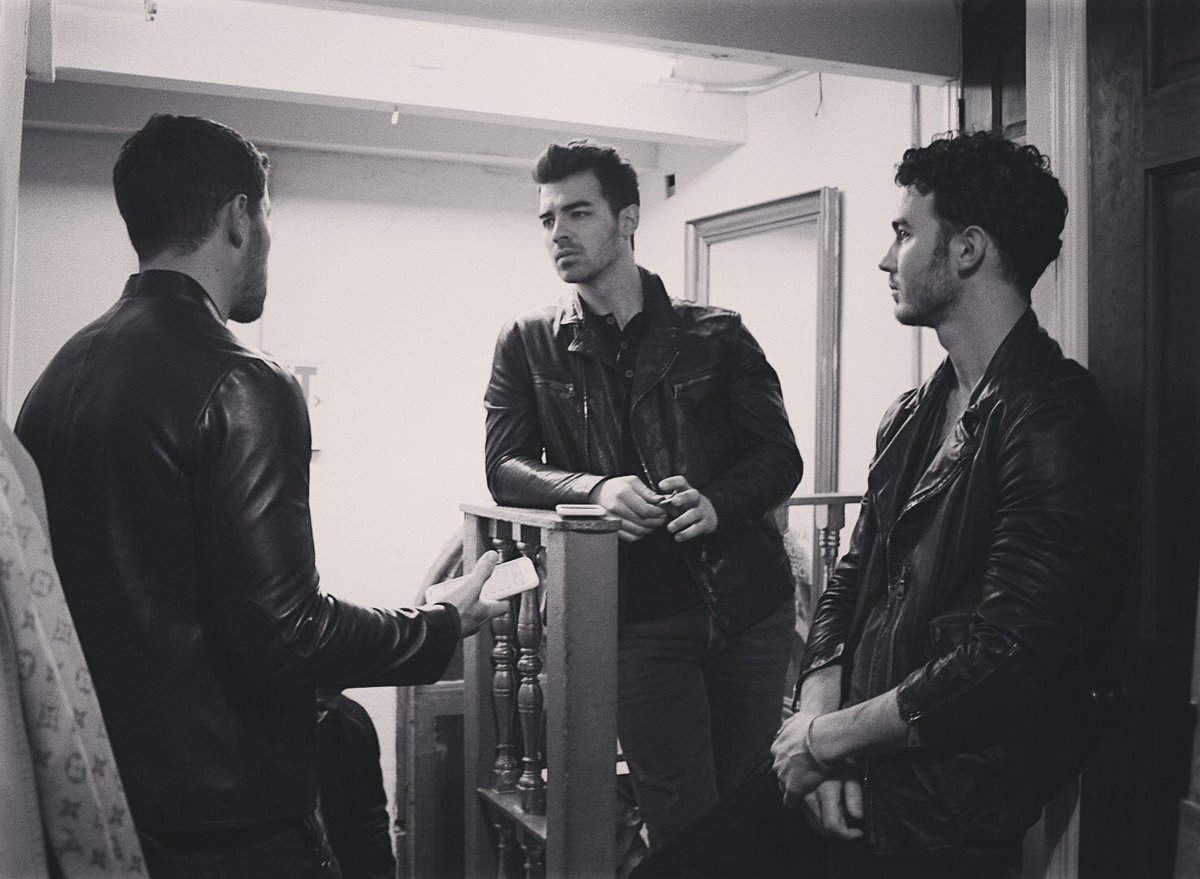 Jonas Brothers were one of the most popular American pop band of the early 20's period. They appeared on the Disney television channel network and also starred in a Disney series Jonas. Nick, Joe and Kevin, the three brothers formed this band in 2005.
Jonas Brothers albums – It's About Time, Jonas Brothers, A Little Bit Longer were the highest grossing ones in the United States. Their popularity index is amazing too. They have reportedly sold over 17 million albums worldwide. Eventually, in 2013 the band broke up owing to involvement in some solo projects and activities. Their reunion concert took place in 2012, which was attended by millions of fans in Los Angeles. After 5 years of inactivity, Jonas Brothers Instagram account was reactivated on Jan 15, 2018. And, this sent millions of twitter fans into a Deja Vu!
*hears one Jonas Brothers reunion rumor* pic.twitter.com/QTPDpK5B7m

— kathleen (@kathleenhayn) January 16, 2018
when i heard the jonas brothers are uniting again #jonasbrothers pic.twitter.com/Hd1SgtURMh

— chase ✰ (@chasekeithh) January 18, 2018
https://twitter.com/janetancio93/status/957144664821264384
How would you like to react if the Jonas Brothers make a comeback? Share your opinion in the comment section below with us.
Image Credit: 1
https://www.73buzz.com/jonas-brothers-come-back/
Share This Post