Apple 2018 iPad Pro and Bluetooth-Activated Apple Pencil Might Be In Works?
Daphne Planca
The tech giant Apple registered new iPad models and a Bluetooth device on September 29 with China's Ministry of Industry and Information Technology (MIT). Each filing authorizes Bluetooth and WiFi connectivity in each device. This connectivity is the usual part of wireless communication requirements applied to consumer hardware.
According to MacRumors, the company filed three iPad model numbers such as A1876, A1980, and A1993. These numbers correspond to the company's previous registrations last July with the Eurasian Economic Commission (EEC). The A1993 model number is exempted because it was not seen in the prior filing.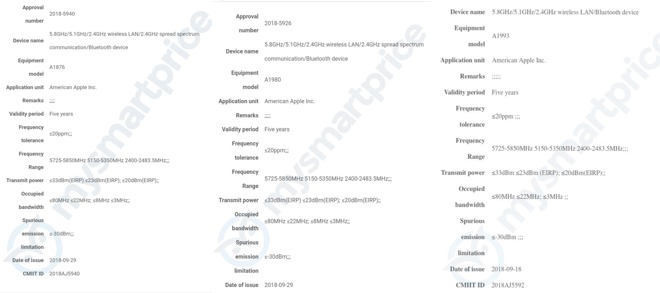 The A1876 model number was filed in July alongside a collection of MacBook model numbers and four other model numbers, which were also speculated to be iPad related. The A1980 model number appeared just over a week later with the A1895 model number. These two numbers were joined by 11 other model numbers for iOS devices.
A new Bluetooth Device with a model number of A2051 is also spotted in the listing as well. As of now, there is no decode what it is exactly. However, there are speculations that the device might be the new Apple Pencil. In the latest reports, there will be two WiFi models on each size variant with LTE models for every size. All of them will feature A12X Processor without a notch.
The release date of the new iPad Pro models is anticipated at an even later this month. The expected features will include almost edge-to-edge displays, no Home button in lieu of Face ID support, and the 4K high-definition-resolution video output support to external displays using an integrated USB Type-C port. There is also a relocation and replacement of the Smart Connector with a new "Magnetic Connector."
What do you think about the possibility of 2018 iPad Pro models and a new Apple Pencil? Let us know by writing in the comment section below.
https://www.73buzz.com/ipad-pro-2018-apple-pencil-2/
Share This Post