Trendy, sassy and chic – fashion is synonymous to many such words. Ladies prefer to dress as per the ongoing trend. But following every trend blindly is definitely not one of the best fashion advice, we would like to give. Biologically, all women are different and their body shapes are quite intriguing. Apple, hour-glass, pear-shaped – women come in all shapes and sizes. So, why should fashion be limited to aping each other's clothes?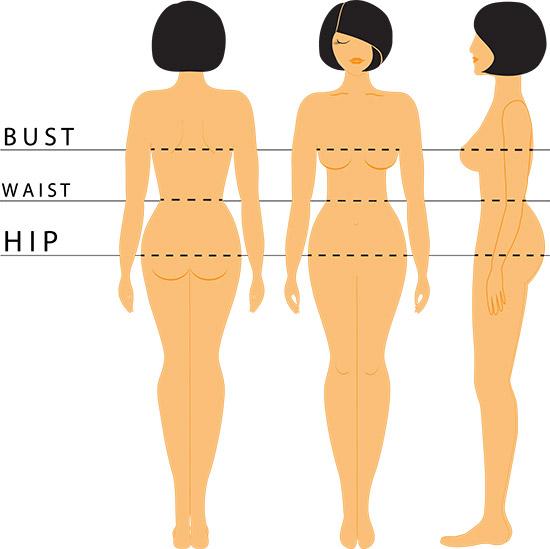 Spruce up your wardrobe, and turn your fashion into an individual fashion statement, but do not forget to keep the shape of your body in mind. We are collating some guidelines for the divas of all shapes below, read on.
Ladies with full bust and hips have an hourglass shape. You have a firm and fairly attractive frame and the waistline should be your focus area. Wearing clothes well-fitted body-con dresses, skirts above knee length and flared dress up to the hemline will look wondrous on you. Hourglass is one of the most liked famine shapes.
Women with apple shape should dress carefully. You often have a full bust, narrow derrieres and a bigger torso in comparison with a lower portion of your then you have an apple shaped body. Wear V-necked tops, which define your upper part and make it look narrower. Avoid wearing tops that will make your torso look heavy, especially with a turtle neck. Choose flared maxi dresses or bring in the bell-bottoms into your closet.
Pear-shaped women often find themselves with the wider lower part and a narrow upper area. Women with this shape have commonly had small busts. While a super-shaped lower part is great, it may be bothering too. Wear A-line long kurtas, coordinated skirts to pull away from the focus from the lower part. Also, go for elaborate tops to make the upper portion come out. High-waist skirt and tank tops will look fabulous on you!
As we say, women come in all shapes and sizes. Some of us do not have to worry much about their weight. Going on crash diets are not at all required since we have a petite thin frame. Ladies with thin frame can live worry-free, though they should make their presence felt. Wearing clothes which have plenty of layers is the best bet to look fuller. Also, add color to your wardrobe, experiment with cuts and flares and avoid wearing clothes in monotones, especially in a black hue.
Liked our clues to wearing clothes as per the body shape? Please comment below and share your opinion quickly.