MacRumors Sees An Increase Of Apple Devices Running iOS 13
Cameron
Expected to be released this year is Apple's iOS 13 firmware. So far, it seems that the work on the said firmware has been picking up over the course of the last few months.
Apple Devices Running iOS 13 Spotted
According to MacRumors, they first spotted devices running on iOS 13 in October. And then in November and December, visits from iPhones with iOS 13 installed have increased. However, they did note that in late December, visits slowed down. But given that the holidays are now over finally over, they expect it to return back to normal and continue increasing once again.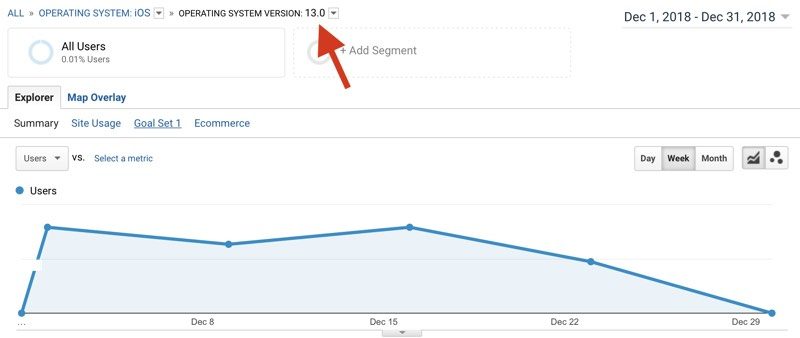 When Can We Expect The iOS 13?
Last month, MacWorld published a schedule for the iOS 13's expected release date. They noted that Apple's yearly iOS updates happen on a predictable schedule.
June 2019 – Apple will announce and demonstrate the iOS 13 at WWDC (Worldwide Developers Conference).
June 2019 – After the demo, Apple will release a beta preview version for developers.
June 2019 – Apple will release a public beta version.
July to August 2019 – A series of updates of the beta version will be released.
September 2019 – The final version will be released.
What Are Its Rumored Features?
MacRumors mentioned a few rumored features of the iOS 13 firmware. According to them, rumors suggest that the said firmware will include new features aimed at iPad owners, such as a revamped Files app, in-app tabs for opening multiple windows of the same app, and support for using the same app side-by-side in Split View multitasking mode.
What Do Fans Want To See?
Of course, just like with any other upcoming tech, there will be a list of features that fans would like to see on that tech. For the iOS 13, 9to5Mac published such wishlist:
Improved text selection
True dual monitor support
AirPrint 2
Ability to disable accessibility settings
Desktop class Safari
Able to record FaceTime audio calls
Dual audio output
Files.app 2.0
Are you looking forward to the release of the iOS 13 firmware? Tell us in the comment section below.
https://www.73buzz.com/apple-devices-running-ios-13/
Share This Post