15 Fashion Tricks Every Girl Should Try This Winter
Purnima Gupta
Winters are here again. Most of us will now start digging our closets to find some the worthy pieces from last year's purchases. We all know that fashion keeps changing & updating and there is no dearth of new fashion trends to try out. We usually prefer to shop for trendy winter wear and do away with the older ones.
What's in fashion for this winter? Which style will make you look like a fashion goddess? Would it be affordable? All such and more questions will come to our mind when we go out for shopping. Here's your chance to grab some knowledge in advance before walking out.
Cropped sweatshirts
Add a zing to your style by selecting cropped sweatshirts with a funky quote or the ones with lots doodling on it. Just make sure it's way too far from being the usual one.
Turtle-neck sweater
Did someone say turtle-neck? We say why not. Turtle-necks sweaters are easily accepted because they can be worn in so many ways. Wear them with the blazer or with a skirt of your choice, isn't it easy?
Leather skirt
Leather skirts can be worn at the different length. We would definitely ask you to select one this winter as leather looks jazzy and appealing. Nothing is better than owning a leather skirt during winters.
Knitted shrugs
Wear those knitted shrugs with skirts, no more pairing with denim only. Yes! It's the upcoming trend and we highly recommend this to you for trying it out.
Printed overcoats/blazer
Get familiar with printed overcoats and blazers, after all, you are looking forward to setting the trend this season. Grab hold of a printed overcoat or cozy jacket in a warm hue to radiate the winter warmth.
Woollen bell bottoms
Seems like bell bottoms are back in fashion and how. Recently, actresses like Deepika Padukone, Jacqueline Fernandes, and Malaika Arora were seen wearing extra flared bell bottoms during their casual appearances. For this season, it's a good idea to own a pair of bell bottoms in preferably suede or fine wool.
Shirt-dress
Shirts were never enough for us ladies. Now, it's time to bring the shirts into our closets in the form of dresses. Yes, shirt dresses are the great option this winter coupled with a comfy pair of stalking.
Velvet skirt
As Christmas would be knocking at your doors during the winters, including some fashion as per the Christmas season would be a great idea. Velvet is well known warm fabric, so go for red velvet dress or skirt and spread the Christmas cheers.
Cosy mufflers
Our very own mufflers in different hues and patterns can weave magic with any outfit. Buy a woven or a pashmina muffler and combine with top-leggings, crop top-skirt or a warm suede dress.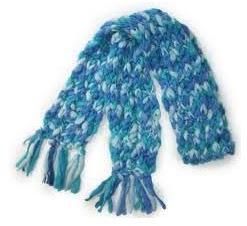 Ankle boots
Shine like a diva and own a pair of perfect ankle boots this season. Buy the one with zipper or buckle made of suede, velvet or faux leather. They are a great pick for a night out or for a casual getaway.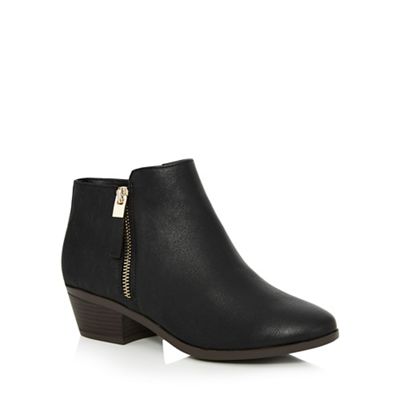 Printed stockings
They say never underestimate the stockings! This year, forget the monochrome and pick the printed one to add some playfulness to your wardrobe.
Trench coats
Double breasted trench coats are sure winner this winters. Wear them with knee-length skirts and we assure that people will notice your presence. Just make sure the length of overcoats suits your height!
Hooded ponchos
Ponchos are your shield against those chilly winter winds. They work as ultimate protectors and enhance overall fashion appeal too. Buy a fresh hooded poncho to look different this winter.
Over-sized pullover
Pullovers are actually our winter. Why not wear them differently by going for an over-sized one and combining it a pair of black leggings, to be precise!
Corduroy jacket
Another good fabric to invest your money during this winter is a corduroy jacket. We definitely like to recommend the ones with furry collar, which add a warm winter appeal to your overall personality.
https://www.73buzz.com/15-fashion-tricks-every-girl-should-try-this-winter/
Share This Post